DallasChocolate.org 2013 Scholarship Awarded Second Time to Emily Huynh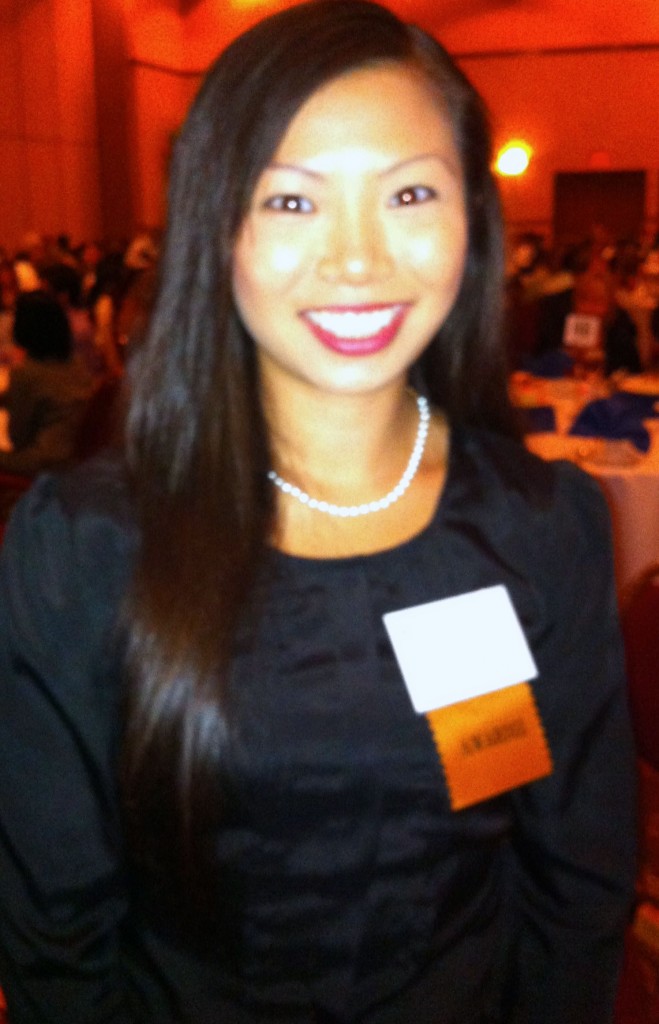 Each year DallasChocolate.org awards a scholarship to a Collin College pastry arts student with academic merit and who shows an interest in chocolate. For a second year in a row, Emily Huynh was selected to receive the scholarship at a special awards ceremony hosted by the Collin College Foundation last night in Frisco. Huynh, who also received the scholarship last year, will be provided another year's tuition to continue her dream of attending culinary school.
In addition to her studies, Emily also volunteers with at the Dallas Chocolate Conference & Festival and looks forward to his year's event. She is also looking for an internship with a local chocolatier, so we'd love to help match her with one of Dallas' great chocolatiers (hint, hint!)
The scholarship was made possible by funds raised during last year's Chocolate Conference & Festival.
To see more Dallas Chocolate news or to purchase tickets, please check out our Facebook  or our Eventbrite link. 
Comments
comments