Plano, Texas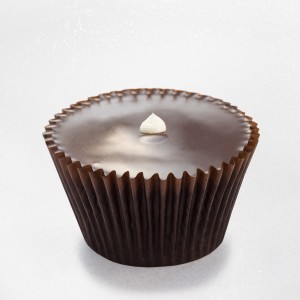 Dallas Chocolate is excited Sweet Arleen's Plano, TX location will be participating in the 2015 Dallas Chocolate Festival. Her cupcakes are 3-peat Cupcake Wars Winners and we're anticipating a festival favorite.
The business-savvy banker-turner-baker, Arleen Scavone, has been a self-starter since the very beginning. At the age of eight, Arleen learned her first lesson in business when she began selling Christmas greeting cards door-to-door. After discovering her niche, the young Arleen decided o continue setting a series of goals that she wanted to achieve, which carried her entrepreneurial drive to adulthood. Arleen supported her family and herself, and without a bachelor's degree, became her family's primary breadwinner by entering the banking industry. In 2008, when Arleen left her role as senior vice president with a major bank, she set her sights on another pursuit – her first love of baking.
Coming from a modest upbringing in Northern California, cream and butter always stocked the shelves of Arleen's childhood home. It was a natural fit, then, that when Arleen began looking for a culinary pursuit, she turned to baking. Drawing from her personal experience as a child baking with her mother, as we as from her experience cooking breakfast for her family, Arleen perfected the recipes for her signature bread pudding and cupcakes over late nights and weekends. In 2008, Arleen and her team began the build-out of the boutique bakery, and a year later, Sweet Arleen's officially opened their doors — and their ovens — braking their now-famous cupcakes and bread puddings in Westlake Village, California.