Do you want to support dedicated chocolate artisans? Do you want to put your brand at an event that showcases quality, craftsmanship and luxury?  Be a sponsor of the 2019 Dallas Chocolate Festival! 
The Dallas Chocolate is celebrating it's 10th anniversary by telling "The Story of Chocolate."  Chocolate lovers from around the region come to taste, learn… and shop!  Exhibitors come from around the world, and this is your chance to be part of the story!  Would you like your brand to be part of the story?  We will work to find a distinct sponsorship opportunity for you.
Please send an email to: info@dallaschocolate.org and we'll be in touch to send a sponsorship guide and discuss the sponsorship opportunity that's right for you!
Event Overview: 
The Dallas Chocolate Festival is an event that celebrates the best of the world of chocolate. We highlight the quality, artistry, and unique tastes of chocolate. The event showcases artisans large and small from all around the world.
This event is open to the public.
What: 2019 Dallas Chocolate Festival
When:  September 6-8, 2019.
Friday, September 6th:  VIP Night, 7:00PM – 10:ooPM
Saturday, September 9/7: Main Event from 11:00AM – 5:00PM
Sunday, September 9/8:  Main Event from 11:ooAM – 5:00PM  **** Festival Extended – now sell for a 3rd day***
Where:  We're back at the F.I.G (Fashion Institute Gallery) in the heart of the Arts District in Dallas. Located at 1807 Ross Ave.
Why: To educate the public about chocolate… one bar at a time.
How: Through classes, workshops, lots of tasting and shopping, and a whole lot of fun. Check out the highlights from 2018.
The 2019 Dallas Chocolate Festival will celebrate the creativity and talent from chocolate makers and chocolatiers the world over. The goal is to educate the public about artisan chocolate… one bar at a time. Our belief in education also is reflected in our scholarship program. A portion of funds from this event will provide full scholarships to pastry students enrolled in North Texas college-level culinary programs. To date, DallasChocolate.org has provided over $20,000 in scholarships for local culinary programs.
The theme for 2019 is "The Story of Chocolate." Our storybook inspired theme will emphasize the narrative of cacao farm to artisan chocolate, with all the settings, characters and drama that happen along the way. This will happen with live demos, formal talks and presentations, photo ops, and live video displays.
We expect over 3500 chocolate lovers to attend in 2019. Our post-event surveys from 2018 show that more than 60% of attendees spent more than $50 at the festival.  This is a FANTASTIC opportunity for you to get your products in front of a very targeted audience.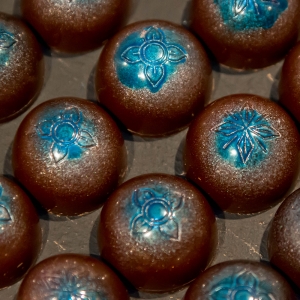 What's returning from last year:
VIP Night on Friday
Later start time for Saturday and Sunday(11:00AM)
Vendor Speed Dating
Load-in Straight to your booth
Discounted Rates at Fairmont Hotel
Spaced entry times to keep traffic flow consistent throughout the day.
Same venue, with two booth sizes to chose from
Interactive Kids Room
Media event to promote the Festival a month before the Festival
Promotion support (posters, post cards, social media promotion, print advertising, TV appearances) leading up to the Festival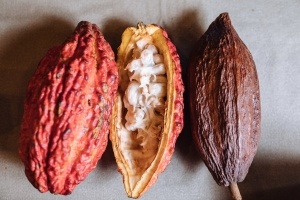 Date:  Friday,  September 6, 7 – 10PM, Saturday September 8 and Sunday Sept. 9, 2019 11:00am – 5:00pm
Location:  Fashion Institute Gallery (The F.I.G.) in Downtown Dallas
Attendance/Tickets:   VIPs ($75),  General Admission ($30), Children ($5)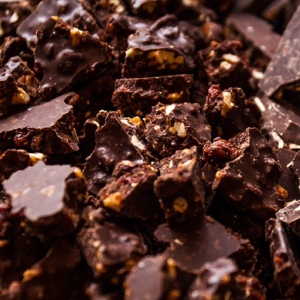 What's new:
An extra day to sell: The Festival adds a 3rd day –  Sunday, Sept 7th from 11:00 – 5:00 at the F.I.G.
Return of Food Trucks (so guests can stay longer)
Seating areas – so guests can break (and snack on their purchases)
New Theme:  The Story of Chocolate
The Dallas Chocolate Festival has always been about promoting artisan chocolate.  It continues to garner rave reviews from the media and attendees because our vendors have been active participants in that success.  Please read through the benefits, responsibilities, and opportunities listed here to see how your company can be involved in this event.