Looking for something?
Here's an archive of all the emails that have been sent to 2018 Registered Vendors.  If you need details on logistics:  Lodging, Health Permits, Load In, Vendor Speed Dating, The Dallas Chocolate Festival App, it will show up here sometime after it's made it to your inbox.
We know things get lost, so we put 'em all here for back up.
If you have questions that aren't answered here send an email to: info@dallaschocolate.org
Registered Vendor Email Archive
Directions for promoting via social media with the Digital Media Kit
Sent: August 13, 2018
Directions for Chocolate Speed Dating. A chance to promote your product to specialty grocery stores.
Sent: June 24, 2018
Directions for selecting your load in time, and providing security info to get your staff into the venue during load in.
Sent: August 21, 2018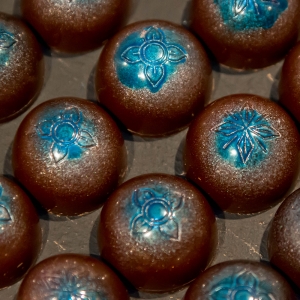 What's returning from last year:
Spaced entry times to keep traffic flow consistent throughout the day.
Same venue, with two booth sizes to chose from
Interactive Kids Room
Ability to sell to up to 2000 chocolate enthusiasts.
Food trucks
Media night special event to promote the Festival a month before the Festival
Promotion support (posters, post cards, social media promotion, print advertising, TV appearances) leading up to the Festival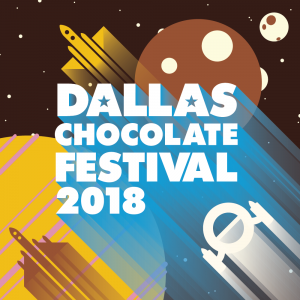 Date:  Friday,  September 7, 7 – 10PM and Saturday September 8, 2018 11:00am – 5:00pm
Location:  Fashion Institute Gallery (The F.I.G.) in Downtown Dallas
Attendance/Tickets:   VIPs ($85),  General Admission ($30), Children ($5)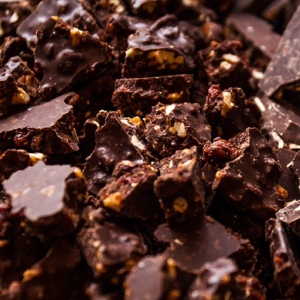 What's new:
Simplified Load in: load straight to your booth on load in day.
An extra opportunity to sell: Friday Night VIP night is for sampling and selling to our VIP guests and the media
Later start time on Saturday (11:00 AM rather than 9:00AM)
Separate areas for demos and presentations for increased seating and improved audio.
Additional floor space.  We have room for up to 70 vendors, as well as side rooms for demos, the children's experience, and some other fun surprises.
The Dallas Chocolate Festival has always been about promoting artisan chocolate.  It continues to garner rave reviews from the media and attendees because our vendors have been active participants in that success.  Please read through the benefits, responsibilities, and opportunities listed here to see how your company can be involved in this event.
Benefits to the Vendor Include:
Press coverage from food related websites and publications
Promotion on DallasChocolate.org website and social media leading up to the event
A social media kit to promote the festival on your own outlets.
Event posters and postcards to use with your customers.
An opportunity to sell to a very targeted market of over 2000 chocolate lovers.
An opportunity to network within the chocolate community.
In order for the event to be a success, our vendors need to meet the following requirements:
A minimum of 1200 samples (they can be small, they don't need to be full size bonbons).
Staffing for your table the entirety of the event
Certification that all food handed out and sold was made in a certified commercial kitchen.
Your own insurance (DallasChocolate.org will have event insurance, but it does not cover vendors specifically.)
Booth decoration and display. A table with draping will be provided. Bring your own signage, product, and display pieces to showcase and sell your amazing products.
Selling – you must be prepared to receive payment, collect taxes, etc. via cash, credit card, etc.
We are always looking for vendors who want to get more involved. Other ways you can get your name and your product in front of chocolate lovers include:
Contributing product for the VIP bags
Attending the media event prior to the festival
Participating in media interviews (tv, radio, print, web)
Instagram Takeover of @DallasChocolate for a day leading up to the event.
Presenting a demonstration or leading a class at the festival (bonbon decorating, tempering chocolate, selecting flavor combinations, your personal chocolate journey, etc.)
If you are interested in participating in any of these ways, please let us know!
There are multiple levels for vendors wishing to participate. The Standard, and the Premium. Both levels are available in a single (8′ foot) or double wide (16′) booth space. Read below to see the options available for each.
Standard Vendor (Single: $400 / Double Wide: $800)
This package is available to chocolate-related businesses that want to share their confections with chocolate lovers of North Texas. This is the ideal choice for independent chocolatiers and bean-to-bar chocolate makers. The package includes:
Table in the main hall of the Festival for sales, sampling, display, etc.
Posters and flyers to distribute at your business
Social Media Digital Press Kit
Lunch for 2 on Festival day
Dallas food permits
Name listed in program, printed materials, and on the website
Social media mentions
Premium Level Package  (+ $125 to booth registration costs)
Includes all the benefits as the standard level. In addition, premium level vendors will receive:
Premium booth placement on the show floor.
Instagram Takeover day on DallasChocolate's page.
Social Media Feature Coverage
Logo on website
Spaces are limited
For companies with more than 20 employees or a national reach, we have sponsorship tables with additional benefits starting at $1000.  Email us here if you are interested in a sponsorship package.)
Have you been a vendor at the Festival before? Sweet!
 Special Pricing available for returning vendors. Email us here for the details.