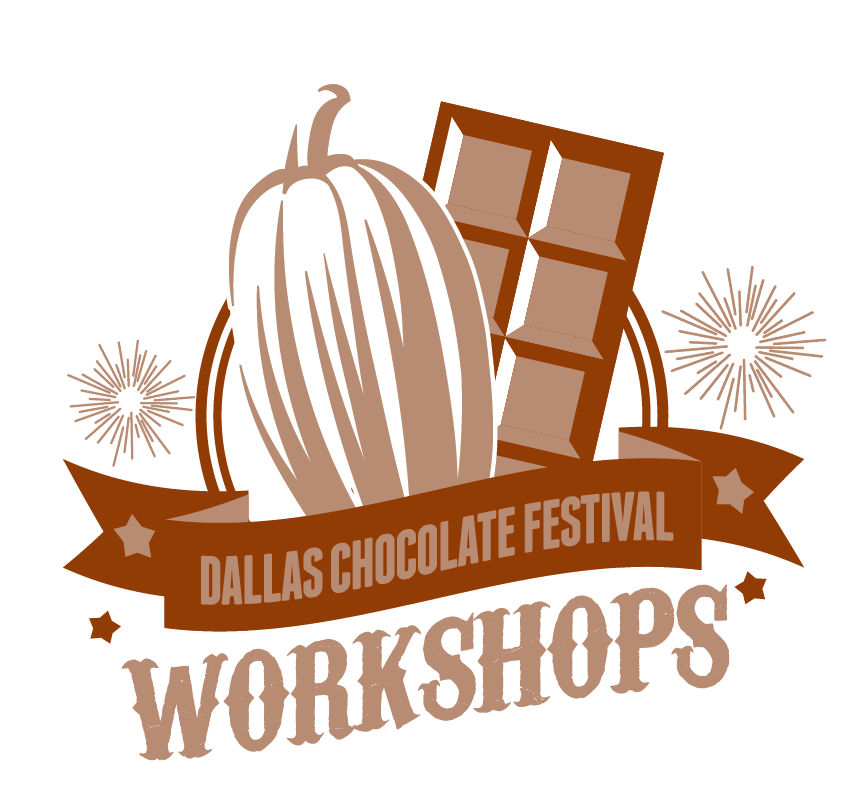 Learn from the Experts
Dive in with our hands on experiences during the Dallas Chocolate Festival Workshops. True chocolate enthusiasts will learn chocolate making and tasting skills in a series of classes.  Come to one or all four!  Students will not only learn from the experts, but will take home their finished work.
Who knows, maybe you could be the next great Chocolatier from Dallas.  Space is limited to register today.
What: Dallas Chocolate Festival Workshops
When:  Sunday, September 10 2017
Where: 1025 North Stemmons Freeway, Dallas TX 75207
Cost: Classes are $60 each or $200 for all 4
Tickets go on sale August 10th.
Bean-to-Bar Chocolate Making Workshop 9:30 AM – 11:30AM
Bean-to-bar chocolate makers take great cacao beans and craft them into fine chocolate bars. After completing this class you'll be one of them. Suitable for beginners or experts you'll be guided by professional craft chocolate makers throughout the entire process.  Students will have their very own bar to take home at the end of class.
Instructors include Ben Rasmussen (Potomac Chocolate) and Bob Williamson (SRSLY Chocolate).  And, you never know what other chocolate makers will show up.
Chocolate Pastry Workshop: Financier Pastries! 12:00 PM – 2:00 PM
Local pastry chef legend, Zach Townsend will be teaching students to make a delightful French dessert: financiers!  Students will learn basic pastry making techniques, and get to take home completed pastries.
The History of Chocolate: Tasting from Ancient to Modern Times 2:30PM – 4:15PM
Founder and Executive Director of the Fine Cacao and Chocolate Institute (and Harvard social anthropologist) Carla Martin will present the history of chocolate through the ages.  She will pull on years of international ethnographic experience to tell the story of chocolate's beginnings to it's place it our 21st century diets….with lots of tasting along the way.  This is sure to be an interesting and delicious class that may change the way you look at chocolate forever.
Tasting Chocolate Like a Judge: the Best of the Best 4:30PM – 6:15PM
Learn to taste and appreciate chocolate like a pro. Expert chocolate taster Madame Cocoa (Adrienne Newman) will take her experience judging prestigious chocolate competitions and guide you through tastings of some of the finest chocolate on earth. You'll learn how roasting profiles, bean origin, and chocolate maker preferences shape the taste of bean-to-bar chocolate. Fun for anyone who enjoys tasting chocolate and wants to learn more about it, this will bring your appreciation for the nuances of fine chocolate to a whole new level.
Classes are $60 for an individual workshop or $200 for all 4.  Tickets go on sale August 10th.  Space is limited and available on a first come first served basis.
Price includes hands on instruction and all necessary supplies.  Students will take home their finished products.