Vendor Updates August 18, 2016
The Festival is getting close.  Here are some facts and figures to help you plan for the full weekend.  And always, if you have questions, please give us a call or send an email to Emily@dallaschocolate.org or Sander@dallaschocolate.org
Friday Night:  You're Invited to Cocktail Hour
All participating vendors are invited to attend a cocktail hour to kick off the weekend.
Where: Addison Conference Center  (15650 Addison Rd.)
When:  Friday, September 9th at 6:00PM
What: Try the signature cocktails from our movie night, grab a light bite, visit with the other vendors, and stick around for movie night if you like.
RSVP:  sander@dallaschocolate.org 
Please Note:  The space we are using for movie night is the show floor for the following day's festivities.  So, you cannot set up your booth on Friday night.  However, there will be an area where you can bring in your things and they will be secure until the following morning.
Friday Night:  Movie Night
All vendors participating in the chocolate festival are invited to also sample and sell at the Movie Night on Friday Night.  It is completely optional, but if you would like to participate, please let us know ASAP so we can ensure you have a spot.   Details below
Where: Addison Conference Center  (15650 Addison Rd.)
When:  The event starts at 7:00, so you'd need to be set up by then.  (If you are there for cocktail hour, you'll be in good shape).  The event ends at 10:00.
What: Sample and sell treats to guests of movie night from a table. You'll need 250 samples and a way to collect payment. (these are in addition to your samples for Saturday).
If you want to participate please RSVP:  sander@dallaschocolate.org 
Saturday: The Main Event
Set up time:
Saturday the doors will open for set up at 6:30Am.  You will need to be set up and ready to go for photographers and the media by 8:45AM.  VIPs enter at 9:00AM
Guests Arrive:
We are expecting about 1300 Adult guests and 150 children throughout the day, but tickets are sold by specific entrance times of 9:00AM for VIPs and then groups entering at 10:00AM, 11:30AM, 1:00PM and 2:30PM.  Please portion your samples and sales to have product throughout the whole day.
The show ends at 4:00PM and vendors will need to be out of the space by 5:00PM.
Food:
We'll have coffee and pastries at set up for breakfast and will provide lunch from the food trucks attending.
Promotion:
Use the hashtag:  #DallasChocolate
If you tag us on social media we'll do our best to retweet, share, repost, etc. all your great stuff.  @DallasChocolate
If you need graphics for social media, use our handy Digital Media Kit
Weekend Logistics:
If you've got questions, please send us an email at emily@dallaschocolate.org or sander@dallaschocolate.org.
Event Locations:
Friday Movie Night and Saturday Main Event are both:
Addison Conference Centre
15650 Addison Rd,
Addison, TX 75001
Sunday Workshops:
Perfect Temper Kitchen
6900 Alma Drive #140
Plano TX 75023
Hotel: 
We have a discounted rate of $129 at the Hotel Intercontinental.  It is right down the road from the festival at 15201 Dallas Parkway.  Click here to make a reservation with that rate.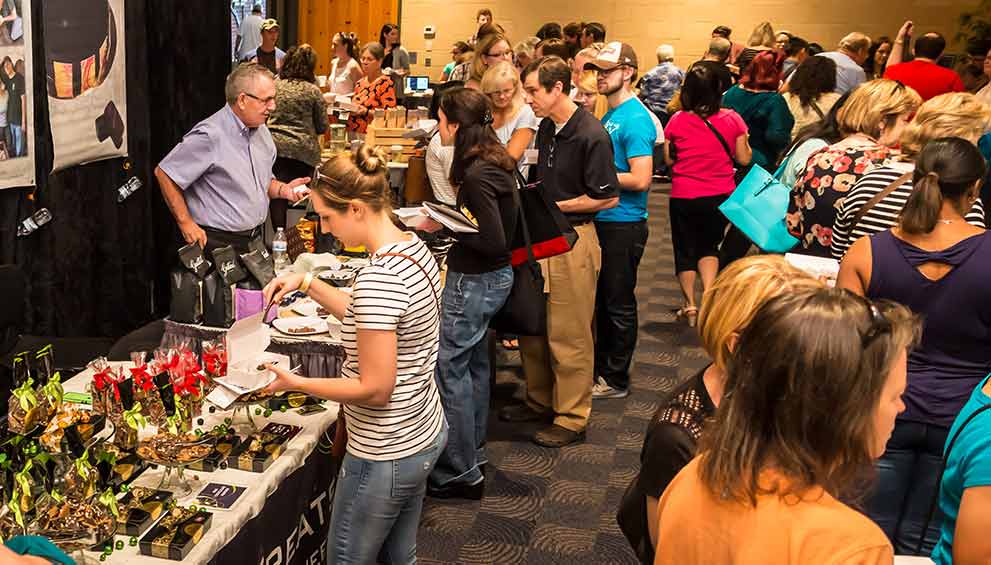 The 2016 Dallas Chocolate Festival will celebrate the creativity and talent from chocolate makers and chocolatiers the world over. The goal is to educate the public about artisan chocolate…one bar at a time. Our belief in education also is reflected in our scholarship program. A portion of funds from this event will provide full scholarships to pastry students in North Texas culinary programs.
The theme for 2016 is "Lights, Camera, Action!" Our red carpet theme will emphasize the visual aspects of our industry. This will happen with live demos right on the showroom floor, more formal talks and presentations, photo ops, and live video displays.
The last two years of the Dallas Chocolate Festival have been complete sell outs, and we expect 2016 to be no different. This is a FANTASTIC opportunity for you to get your products in front of a very targeted audience.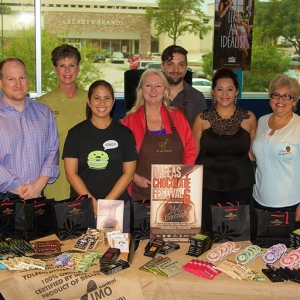 What's returning from last year:
The Addison Conference Centre with the main hall for vendors and the stone cottage for classrooms
Spaced entry times to keep traffic flow consistent throughout the day
Ability to sell to over 1000 chocolate enthusiasts.
Kids' table
Food trucks
Silent Auction
Media night special event to promote the festival a month before the Festival
Promotion support (posters, post cards, social media promotion, print advertising, TV appearances) leading up to the Festival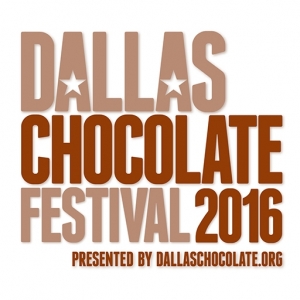 Date:  Saturday September 10, 2016 10:00am – 4:00pm
Location:  Addison Conference Centre
Attendance/Tickets:  75 VIPs ($75), 1200 General Admission ($30), Children ($5)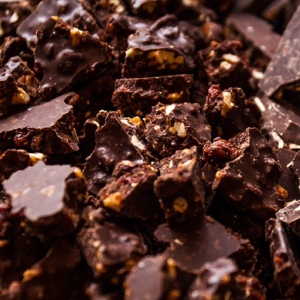 What's new:
Revised "island" floorplan to break up traffic flow enabling attendees to move at their own pace.
Additional floor space. The demo room will be incorporated into the main hall, providing more space, but also moving demonstrations and short presentations to the main hall.
Whole Foods non-profit day to benefit the DallasChocolate.org scholarship funds for Pastry students in local community colleges.
"Instagram Takeover" days for participating premium vendors and sponsors.
The Dallas Chocolate Festival has always been about promoting artisan chocolate.  It has always been such a successful event because our vendors have been active participants in that success.  Please read through the benefits, responsibilities, and opportunities listed here to see how your company can be involved in this event.
Benefits to the Vendor Include:
Press coverage from food related websites and publications
Promotion on DallasChocolate.org website and social media leading up to the event
A social media kit to promote the festival on your own outlets.
Event posters and postcards to use with your customers.
An opportunity to sell to a very targeted market of over 1000 chocolate lovers.
An opportunity to network within the chocolate community.
In order for the event to be a success, our vendors need to meet the following requirements:
Samples for approximately 1200 people
Staffing for your table the entirety of the event
Certification that all food handed out and sold was made in a certified commercial kitchen.
Your own insurance (DallasChocolate.org will have event insurance, but it does not cover vendors specifically.)
Booth decoration and display. A 6' x 3' table with draping will be provided. Bring your own signage, product, and display pieces to showcase and sell your amazing products.
Selling – you must be prepared to receive payment, collect taxes, etc. via cash, credit card, etc.
We are always looking for vendors who want to get more involved. Other ways you can get your name and your product in front of chocolate lovers include:
Contributing product for the VIP bags
Attending the media event prior to the festival
Participating in media interviews (tv, radio, print, web)
Instagram Takeover of DallasChocolate.org for a day leading up to the event.
Presenting a demonstration or leading a class at the festival (bonbon decorating, tempering chocolate, selecting flavor combinations, your personal chocolate journey, etc.)
If you are interested in participating in any of these ways, please let us know!
There are two options for vendors who wish to participate this year:  Entry Level and Premium Level.  Read below for complete details and pricing.
Entry Level: Chocolate Maker or Local Chocolatier ($100)
This package is available to chocolate-related businesses who employ less than 20 people. This is the ideal choice for independent chocolatiers and bean-to-bar chocolate makers. The package includes:
Table in the main hall of the Festival for sales, sampling, display, etc.
Posters and flyers to distribute at your business
Social Media Press Kit
Premium Level Package ($250)
Includes all the benefits as the entry level. In addition, premium level vendors will receive:
Premium booth placement on the show floor.
Customized profile page on the DallasChocolate.org website.
Instagram Takeover day on DallasChocolate's page.
(For companies with more than 20 employees or a national reach, we have sponsorship tables with additional benefits starting at $500.  Email us here if you are interested in a sponsorship package.)
Registration for the 2016 Dallas Chocolate Festival has closed.
Space is limited, so register today!
Simply click here to go to the vendor registration form.  Once we have approved your application, we will email you the link for payment.   Questions? Send us an email.  We'll get back to you as fast as we can.